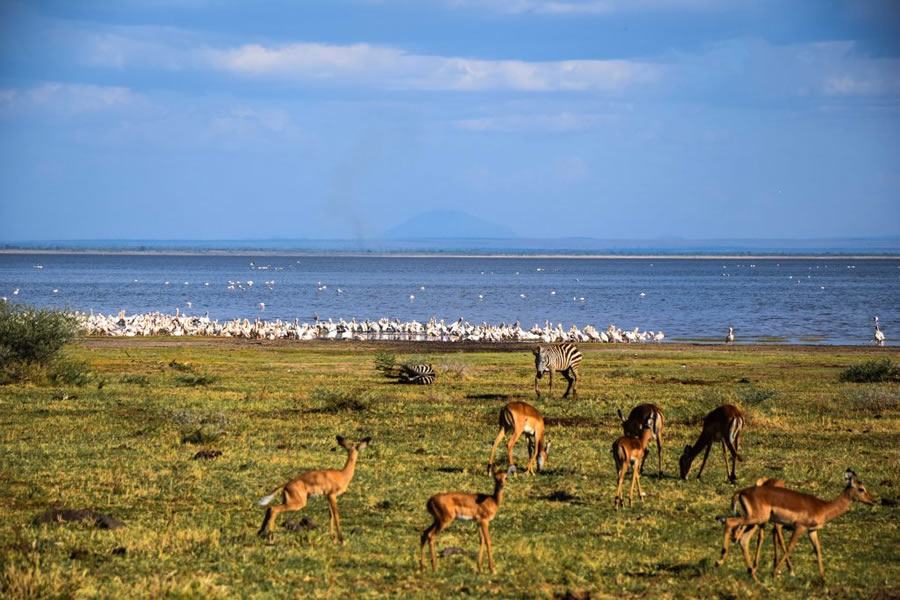 Lake Manyara National Park is well known for the tree climbing lions, the soda ash lake, its flamingos and the breathtaking scenery. While the scenic beauty of this park certainly makes it worth a visit, the game viewing here pales into insignificance when compared with that on offer in Tarangire, the Ngorongoro and the Serengeti.
Often visited for an afternoon game drive on the way to Ngorongoro, it would be a shame to miss out Manyara if you're driving straight past it - but it's really not up there with the heavyweight big boys in terms of game viewing.
Activities
Activities at Lake Manyara National Park is centered on day and game watching; other activities would include bird watching and photography.
Accommodation
Some of the Lake Manyara Lodges, hotels, camps accommodation include; Lake Manyara Serena Safari Lodge, Eunoto Retreat Lodge, Lake Manyara Hotel, Lake Manyara View Lodge, and Lake Manyara Tree Lodge.
When to visit
Manyara's official peak season is from July to October but Lake Manyara is consistently good as a soft game viewing park at any time of the year.
Getting there
Lake Manyara National Park entrance gate lies 126 kilometers west of Arusha along a newly surfaced road. By road, charter or scheduled flight from Arusha, en route to Serengeti and Ngorongoro Crater.